Local Storm Damage Restoration Services
Our roofs here in Texas often get walloped by harsh weather. If your roof has recently endured a heavy hailstorm, high winds or other damaging forces of nature, Farmer Roofing is available to help. Our storm damage restoration team will come out to your home or commercial property promptly to assess the damage and help you get started on the next steps to restoring your roof. Get in touch with us today for more information!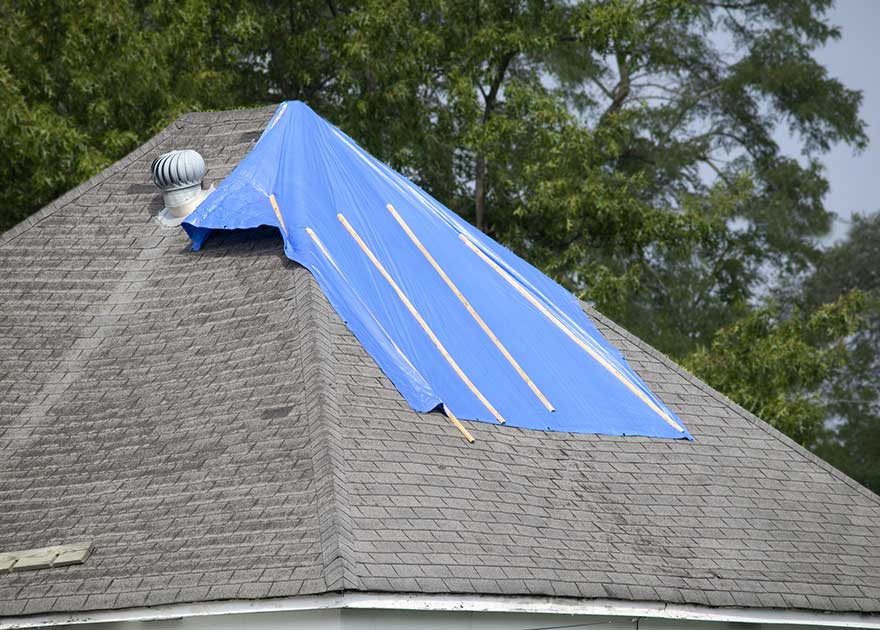 Signs Your Roof Has Storm Damage
Farmer Roofing has seen it all when it comes to storm damage to roofing systems. The following signs of damage should be taken seriously. If you notice these issues, get in touch with our experts right away. Damage often caused by Texas storms includes:
Lifted or blown-off shingles
Bruised or cracked shingles
Severe granule loss
Visible water damage (rot)
Damage to soffits or fascia
Damaged or missing flashing
These types of damage should not be taken lightly. They can leave your building exposed to water leaks and other damages if not repaired. For expert restoration services, contact us today.
We Offer Experience in Roof Insurance Claims
We have helped hundreds of customers navigate the insurance claim process for storm damages to their roofs, and we would be glad to help you as well. Farmer Roofing maintains relationships with leading insurance companies, allowing us to offer unmatched expertise when it comes to storm damage claims. Contact us today for assistance with your claim.
Book a Free Roof Inspection Today!
Trust our family-owned company for storm damage expertise and insurance claim assistance you can rely on. To get started with a free roof inspection, call Farmer Roofing at (972) 636-4225 or submit the form and we will respond within the next business day or sooner.