Apartment & Multi-Family Roofing Specialists
Farmer Roofing works with area apartment owners and property managers to maintain durable, long-lasting roofing that brings value to investors and tenants. Since 1980, we have completed hundreds of multi-family roofing projects, and we are available to provide excellent workmanship when it comes to your apartment roofing or other multi-family roofing needs.
Decades of Experience in Complex Roofing Jobs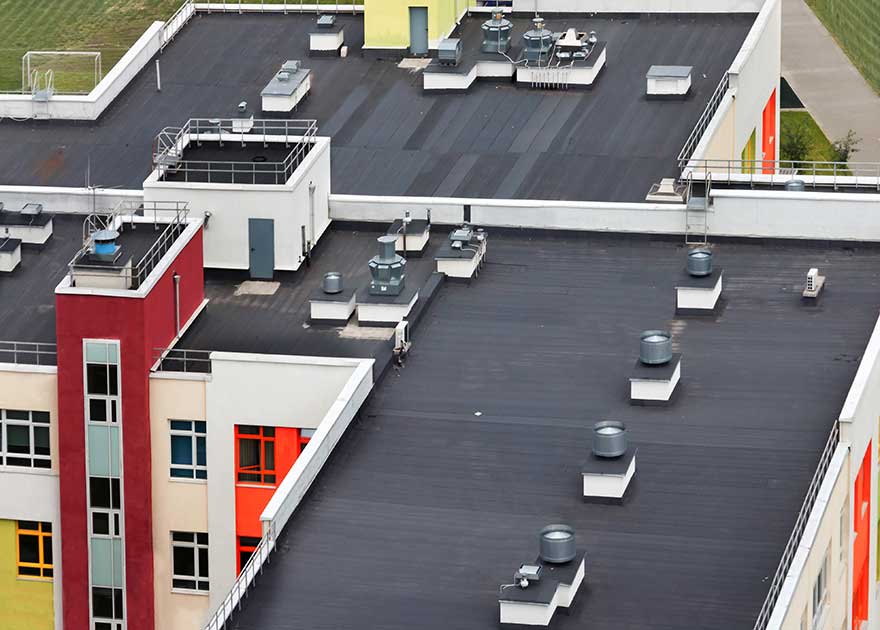 We know that apartment roofing projects involve complex coordination and safety efforts for everyone on the job. Our dedicated roofing team has extensive experience making sure large-scale roofing projects go smoothly from start to finish. We're ready to give you the efficient, cost-effective service you want. Reasons to trust us with your apartment roofing project include:
Commitment to using only high-quality products
Hardworking, in-house crew that cares about your project
Courteous communication throughout each phase
Fully licensed, bonded & insured contractor
Free roof inspections for any apartment/multi-family property
Our team would love the opportunity to earn your business as your trusted roofing contractor. To discuss your roofing needs, please reach out to us today.
Increase Property Value With High-Quality Roofing
One of the great benefits of installing a new roof on your multi-family property is that the new roof often boosts property value. This becomes especially important if you are considering selling your property. Farmer Roofing can help you select a roofing material that will surely add value to your investment.
Book a Free Roof Inspection Today!
Farmer Roofer is a family-owned business that brings big value to your complex roofing project. Apartment roofing is a trade we specialize in, so trust our team to deliver outstanding results. Let's get started with a free roofing inspection and estimate! Call us today at (972) 636-4225 or submit the form and we will respond within the next business day or sooner.